This burger is illegal in one state and several countries
The Foie-ck A Duck, ladies and gentlemen: "Sous vide duck breast, encrusted in a smattering of peppercorns, smothered in a foie gras cognac cream sauce, and feathered with freshly sliced summer truffle." I'm drooling so much right now—really, actual drool just came out of my mouth. I want this so badly.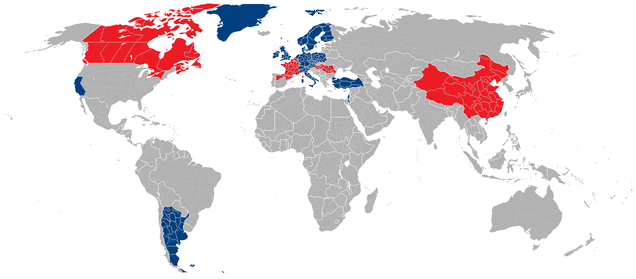 Blue: Countries and regions where the production of Foie Gras is banned. Red: Mainly countries and regions producing Foie Gras.
Comments
comments